Russia's Dynamics: Prigozhin's Mutiny, the war in Ukraine, and Emerging Geopolitical Trends
Saturday, 7:00 PM to 9:00 PM
1 July 2023
Russia's Dynamics: Prigozhin's Mutiny, the war in Ukraine, and Emerging Geopolitical Trends
Saturday, 7:00 PM to 9:00 PM
1 July 2023
PRINT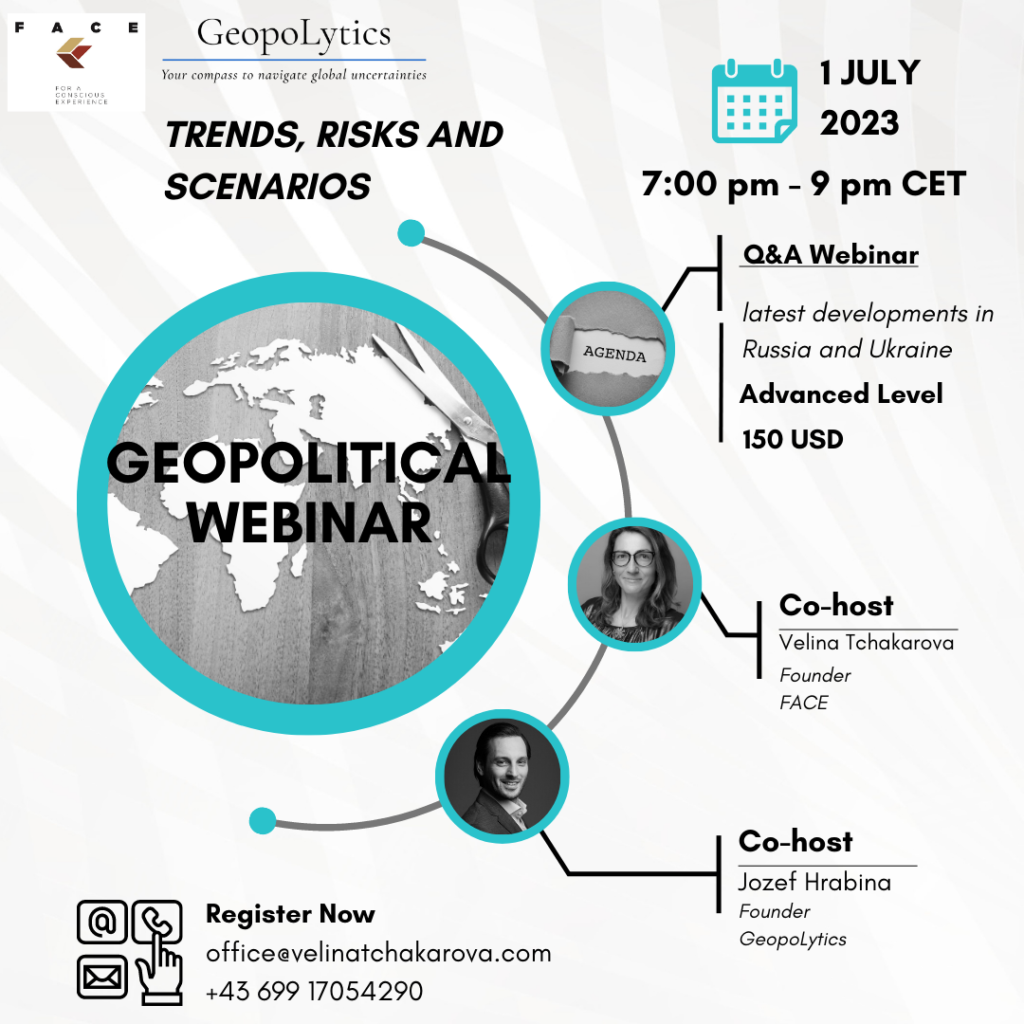 Join us for a riveting two-hour webinar that dives into the swirling currents of Russia's recent geopolitical developments. The session will begin by examining the fallout and ramifications of Prigozhin's alleged mutiny, an event that has not only shaken Russia's internal politics but also raised serious questions internationally.
Following that, we will delve into the ongoing war in Ukraine, exploring the root causes, the current state of affairs, and the potential avenues for resolution. Our panel of expert commentators will shed light on the complexities of this war, drawing from their extensive experience and diverse perspectives.
The webinar will also provide an up-to-date analysis of broader geopolitical trends impacting Russia, identifying emerging risks and outlining plausible scenarios for the future. The goal is to equip attendees with a nuanced understanding of Russia's geopolitical landscape, facilitating informed discussions, strategies, and decisions.
This comprehensive overview will appeal to diplomats, scholars, business leaders, journalists, and anyone with an interest in international relations or global affairs. With our team of distinguished experts, you will gain critical insights and leave with a deepened understanding of the forces shaping Russia's trajectory.
Don't miss this opportunity to gain essential knowledge and join a meaningful discussion on these pressing matters. We look forward to welcoming you to this thought-provoking event.